Platform to evaluate translation quality
Web platform for a German linguistic company making high-quality translations of important documents, technical instructions, and manuals.
Using the web portal interpreters upload translations they performed, and the employees responsible for the quality check carry out control - make edits, comments, and eventually verify the overall quality of the translation.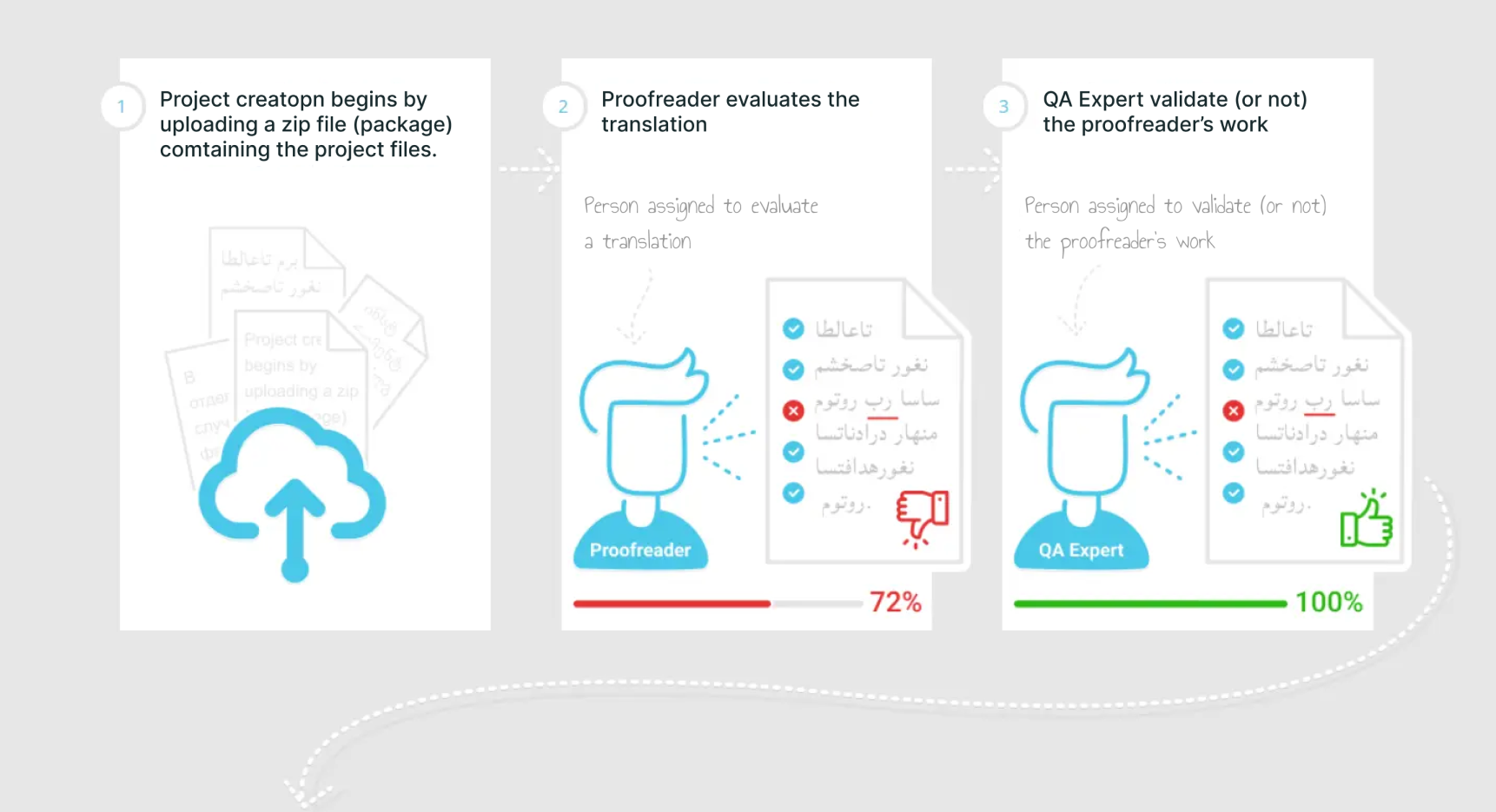 Account types serve as roles for the users. Each account type groups a set of permissions that can be applied to users. Editing the permissions of an account type changes the permissions of all users under this account type.