Recruitment portal
Recruitment portal with intellectual search engine, handy text messaging and video chat functionality.
These days, the area of e-recruitment is facing a growing number of CVs which are in different formats and contain a large amount of information. Thus, it has become imperative to use automated techniques to identify, extract, and exploit information from CVs to find the most appropriate candidate for a given position within minutes.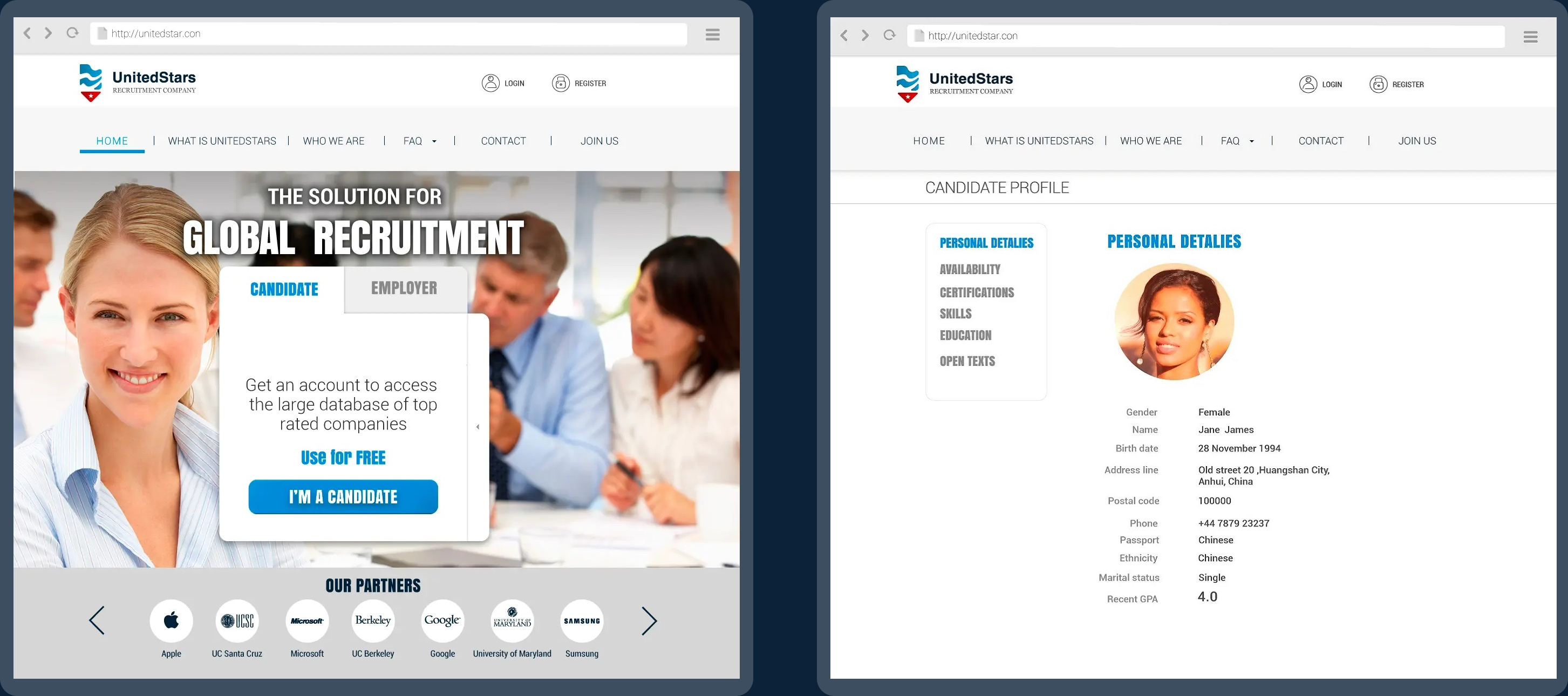 For Asia region, we have developed a web-based recruitment portal, which is aimed at connecting employers and talented candidates. Finding proper employees and contacting them via real-time text messaging has become so quick and easy!
We also integrated video interviewing the candidates on the WebEx platform to keep down expenses on organizational processes, business trips, venue rentals, etc. PayPal is integrated for payment processing.